Martha Brennan (pictured) has been elected as Chair of Health Stores Ireland.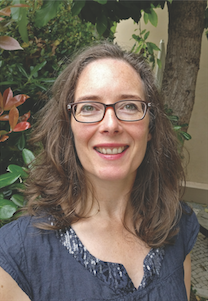 Martha, from Harvest Fare, in Blessington, County Wicklow, has been elected as the new Chairperson of the retail organisation.
Martha has been on the Board for five years and was instrumental in delivering the new group branding and logo last year. She was also responsible for coordinating the group's presence at trade shows. Former Chairperson, Mary Wedel, will continue as a Board member and an IAHS Company Director.
The Health Stores Ireland Board thanked Mary for being a dedicated, engaging and committed Chairperson for the last two years and look forward to her continued engagement at a high level in the group.
Group President, Gerald Colfer, commented: "Mary has been the quiet driving force and sensible sounding board for all the good stuff that has been happening over the last few years. She was instrumental in organising two extremely successful AGMs in Cork and Mayo, which have propelled the group forward, broadened our influence and widened our membership."
Martha will lead the newly branded group into a new consumer/trade health food show taking place at the RDS, Dublin, on September 8 and 9.