Target Publishing, the organisers of the recently held NHT Summit, have donated thousands of pounds to leading retail organisation, the NAHS.
The one-day trade event was held in Manchester in October, designed exclusively for independent health and food retailers, and this year, proved to be a resounding success.
Target, which publishes Health Food Business magazine, hosted the event in association with the National Association of Health Stores (NAHS). As part of this important partnership, a portion of the stand sales are donated to the NAHS to allow it to continue supporting the interests of retailers. This year's event generated more than £4,000 in donation, which was presented to NAHS Chairman, Gary Trickett, by Sales Director, Ruth Gilmour, and Health Food Business Editor, Rachel Symonds.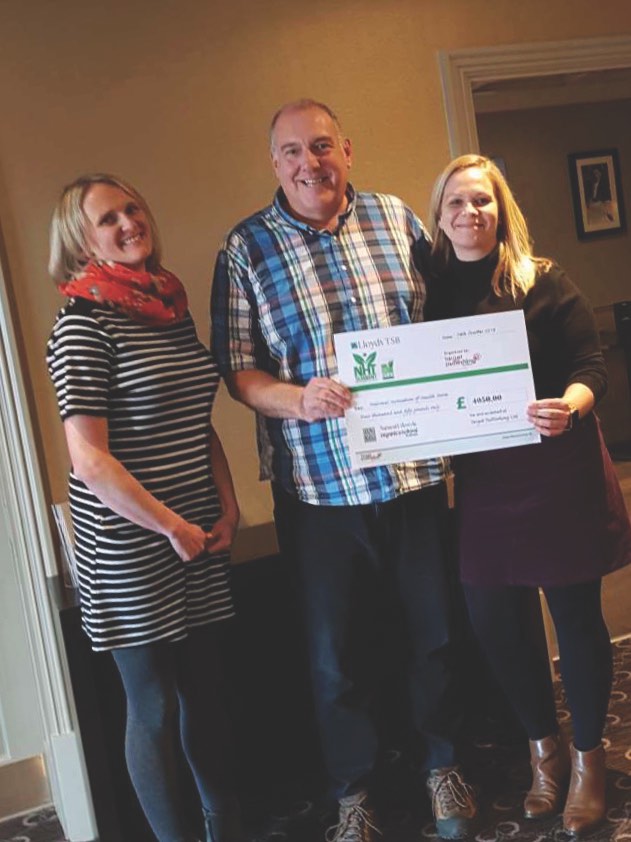 Commenting on the donation, Gary told Health Food Business: "It is with great pleasure that I accept this cheque for £4,050, from Target Publishing. The NHT Summit is everything the NAHS envisaged when we approached Target to organise a show on our behalf and four years on, the summit day is a great day out for all independent retailers and exhibitors alike and Target Publishing's NHT Summit team are professional, yet personable and we look forward to working with them again in 2019!"
The date for next year's event is October 13, 2019. To find out more, visit www.nhtsummit.co.uk and if you're interested in exhibiting, contact Ruth on 01279 810084 or email ruth.gilmour@targetpublishing.com