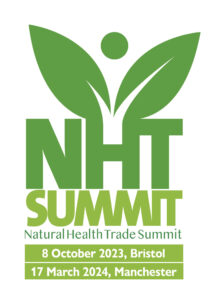 The first NHT Summit taking place in Bristol is just around the corner, and exhibition space is almost sold out.
The event, being held on October 8 and held in association with Health Stores UK, is designed for independent retailers only, and registration is now open for the one-day trade event at www.nhtsummit.co.uk.
The event will play host to a range of exhibitors from across industry, with well-known brands along with new entrants to the market. It also has the support of our show partners, Good Health Naturally, Lamberts and Viridian.
Commenting on this year's event, Gabrielle Avis, from Lamberts Healthcare, said: "The NHT Manchester has always been a valuable show for Lamberts and we are delighted to be show partner once again, but this time in Bristol. The show brings a great opportunity to network with so many like-minded people, fantastic atmosphere and plenty of  learnings. The team are ready and are looking forward to supporting independent health food retailers with confidence that Bristol will shine just as well as Manchester."
Ashley Newman, from Higher Nature, added: "We're super excited to be exhibiting at the Bristol NHT. These events are always joyous, insightful, and productive and it's great to have the Bristol location added from this October. Having the opportunity to see many of our wonderful customers all under one roof is very beneficial, especially when there are new products being launched around the same time of the event! Keeping up to date with the latest topics and trends at the same time is also a crucial part of what determines how we shape our brand so there are a multitude of benefits to exhibiting at the NHT."
Register to visit free at www.nhtsummit.co.uk.