A zero waste refill shopping area has been opened at popular Irish health food store, Organico.
The shop in Bantry, Co. Cork, now allows customers to bring or purchase reusable, plastic free containers to buy any quantity they need of a vast array of organic foods, including whole grains, legumes, nuts, seeds, oil, vinegars, tea and coffee, as well as natural cleaning products.
The owners of Organico, sisters Hannah and Rachel Dare, have a very simple mission; to help people live healthier, happier, tastier lives and to provide their customers with the peace of mind that their choices are good for themselves, their families, and the environment.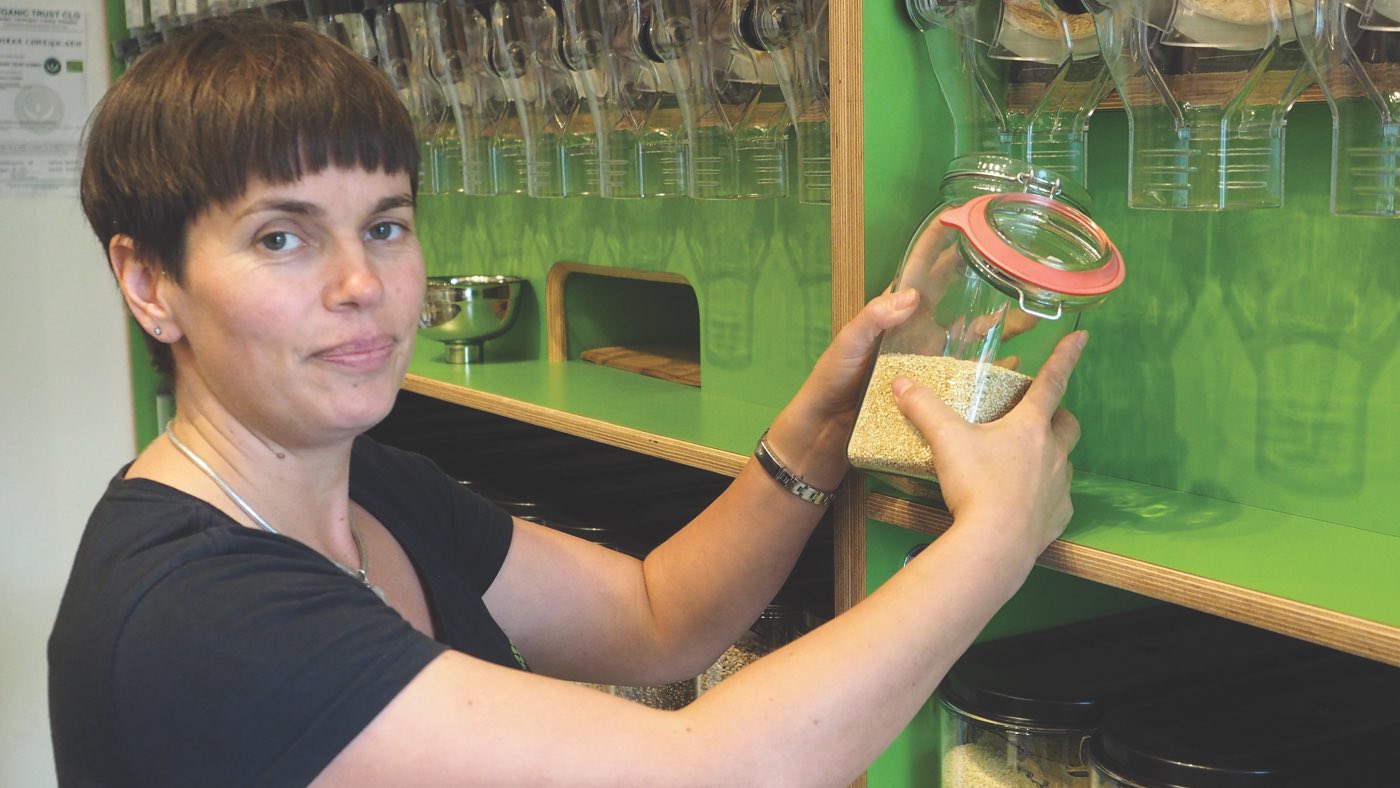 Hannah explained: "Because we are a small business, we're in direct contact with our customers all the time. This means we get real-time feedback from people as to how we are doing and where we can improve and do things differently! The new refill area is only a start – we take our carbon footprint very seriously and we are constantly seeking to reduce our impact.
"We recognise that shops are part of the problem in that we are part of the supply chain that creates a lot of wasteful plastic packaging. It makes sense for us to work to be part of the solution and help to reduce not only our own but all our customers' footprint."
Hannah and Rachel's parents opened Organico as a health food shop over 25 years ago and the sisters have since added a cafe and bakery that use organic ingredients and expanded the stock of the shop to include a healthier natural alternative to any item you put on your weekly shopping list.
"We have had such an amazing response from our community to our new zero waste initiative," Hannah added. "The enthusiasm, the offers of help, and the support have been incredible – and now we are seeing people coming in and using the new refill area and changing their habits to help make a positive impact and reduce the amount of plastic they create."