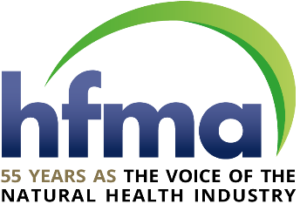 Regulatory Advisor/Code Administrator
The Health Food Manufacturers' Association (HFMA) is a not-for-profit, but financially sound, organisation that was founded in 1965 to represent the interests of manufacturers and suppliers of specialist health products in the UK. Our c.130 member companies include many suppliers of specialist food supplements and health foods.
Via our Primary Authority-accredited CLEAR CHECK service, the HFMA supplies sound information and advice to both member and non-member companies, and promotes positive communications and public relations, training and education and the highest quality standards of products and services.
We are now seeking to add a new Regulatory Advisor/Code Administrator to the CLEAR CHECK team.
Reporting to the HFMA's Executive Director, the main duties and responsibilities will be to review product label copy, advertising copy, literature, promotional material, etc. primarily with regard to food supplements, but also general foods, herbal products, cosmetics and other associated products.
This entails writing detailed reports on the above and liaising with clients by telephone, letter and email, and signing off copy that meets with the requirements of the HFMA's Code of Advertising Practice.
The successful candidate will need to have prior experience directly in this industry sector, and a good knowledge of relevant EU/UK food law and other regulatory matters. Excellent communications and writing skills are an essential requirement, as is the ability to work effectively in a small but efficient secretariat.
There is some flexibility in terms of work location, but the candidate will ideally be able to work in part from our East Molesey (Surrey) head office.
If you feel you have what it takes and would like to talk to us, please contact Philippa Williams, HFMA Office Manager – philippa@hfma.co.uk or call 020 8481 7100. Please use reference: Ref CC20205.