Viridian Nutrition has become the world's first certified palm oil free vitamin company.
The supplement brand has worked with the Palm Oil Free Certification Accreditation Programme (POFCAP), the first certification of its kind in the world, to achieve the impressive feat, meaning that its entire range of 200-plus products are free from palm oil.
The POFCAP is managed by a not-for-profit organisation, and its extensive certification process involves thoroughly exploring and tracing all potential palm oil (and its derivatives) ingredients of a product back to its source. POFCAP's goal is to enable consumers who wish to avoid palm oil for allergy, dietary or ethical reasons can see at a quick glance if a product, company or process is palm oil free. The programme also creates a new funding stream to help organisations working on the ground to protect these natural habitats. The CPOF logo features Jabrick, the little orangutan, who was herself a victim of deforestation, and protection of rainforest wildlife is an issue close to Viridian's heart; The Viridian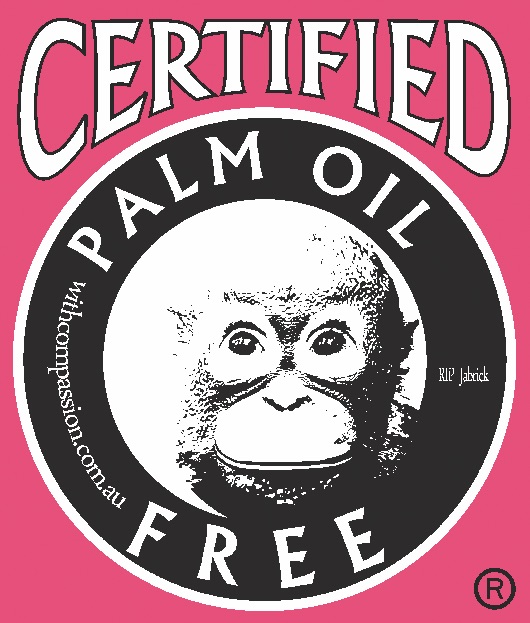 Nutrition Charity Donation Programme has donated more than £10,000 to the Orangutan Foundation since 1999.
Cheryl Thallon, Viridian founder and Managing Director, explained: "Viridian Nutrition has been dedicated to supply chain clarity and transparency since our launch in 1999; adding a robust certification to our claims, whether it's the Soil Association for organics, The Vegan Society for animal rights or this POFCAP certification, meets our ethical principles
and gives confidence to our customers."
Bev Luff, Co-Manager of the International Palm Oil Free Certification Trademark, added: "Viridian Nutrition has submitted an extensive range of products which were successful in achieving certification. This new certification trademark will help consumers to make more sustainable and ethical product choices. As with all certification trademarks, a company's products have to have undergone a thorough assessment and been successful, which Viridian Nutrition has done."