It's a busy time at Viridian Nutrition after the company launched an organic skincare serum focusing on black seed oil, while also launching a review to reduce its packaging.
Organic Repair 5 Serum, an enhanced black seed five in one blend, is an expansion to Viridian's Organic Black Seed Oil product range and makes it the only topical black seed oil currently on the market.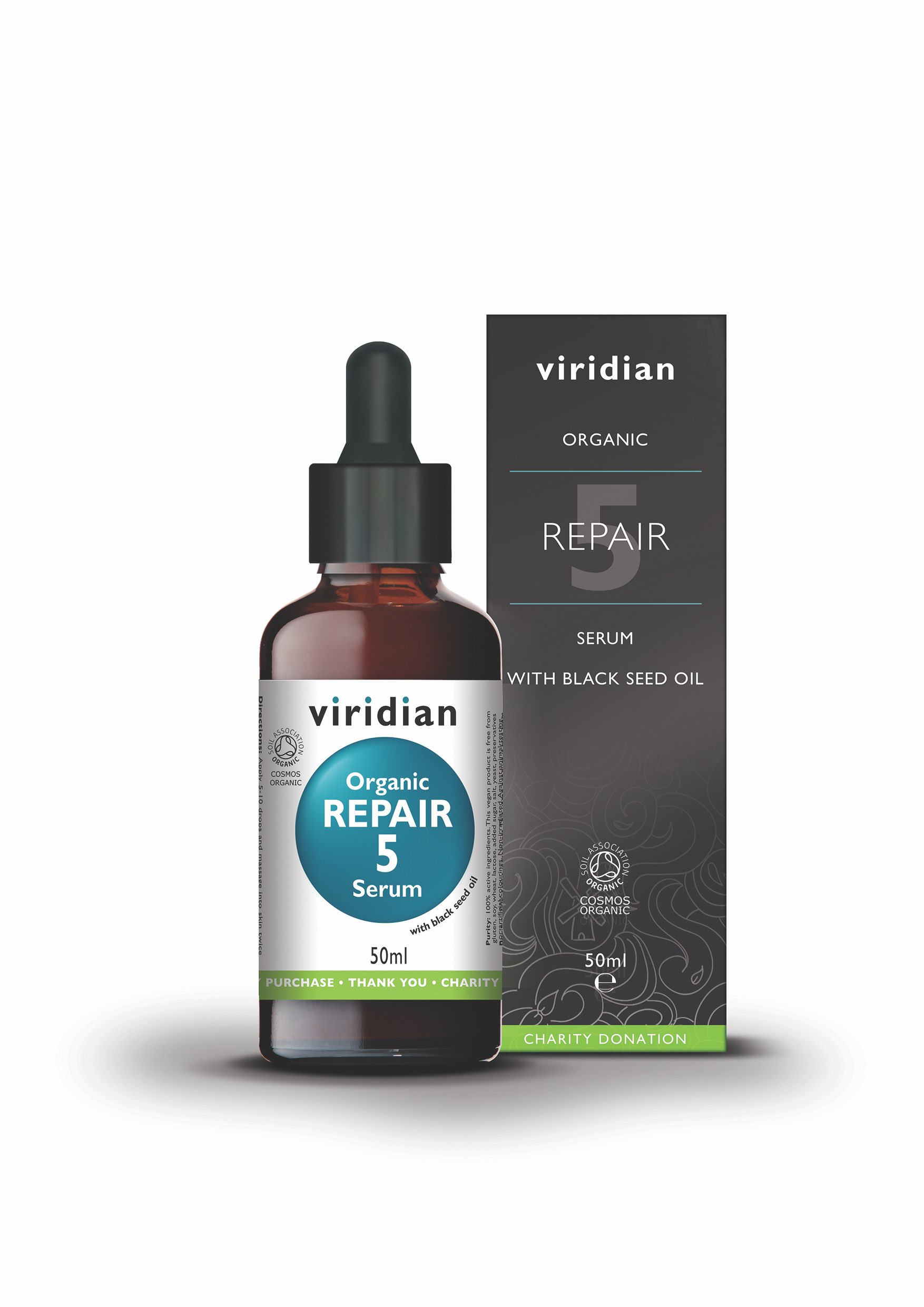 Blending Egyptian black seed with traditional British herbs to create an innovative and therapeutic topical serum for the 21st century, the all-over skin serum is formulated from an active combination of five ingredients; Egyptian black seed (Nigella sativa) oil with supportive flaxseed, chamomile and lavender in a base of organic safflower oil. And, continuing the five theme, it has five uses, for acne, carpel tunnel, eczema, joints and vitiligo.
Formulated without synthetic fragrances or colourings, the topical repair oil meets the Soil Association's COSMOS certification. The launch comes as the company announced it is reducing packaging on 35 per cent of its 300-plus individual products, resulting in a 12.5 tonne reduction in total packaging weight in 2019.
Founder and MD, Cheryl Thallon, explained: "Marketing consistency and shelf presence have previously been thought important considerations when deciding on the size of a product, but recent consumer appetite for less packaging, inspired by Sir David's TV documentaries, has given Viridian the confidence to use smaller bottles. Reducing the size of some of our bottles to more closely match the size of the capsules within just makes sense."
Of the 318 individual lines, 111 will be shrinking to a smaller size bottle during 2019. Capsule counts will not be changing, the packaging will simply be more fitted. Viridian will continue to use amber glass, protecting the contents from heat and light.