Announcement from Claudia Talsma- Salcura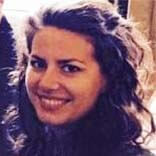 "Supporting Breast Cancer Haven really was an easy decision. We had been looking for a partner to work with and we feel no charity matches our philosophy better than Breast Cancer Haven, who see you as a person, not a patient. A person who deserves to be in control of her life, her treatment, her cancer journey. A philosophy not too dissimilar to our own- when helping people with their skin, every story is different, every person has their own needs and we hope to help everyone individually to take control of their skin and therewith their life.
There are few of us that have not yet personally been affected by cancer and I am unfortunately no exception. Having lost my father to pancreatic cancer and having seen my best friend (successfully) fight breast cancer, supporting a charity doing such amazing work felt like the right thing to do.
We have had many customers buying our natural skincare products for their husbands, sisters, aunts or friends who were undergoing treatment. When you are fighting for your life, you shouldn't have to worry about your skin.
Feeding the ski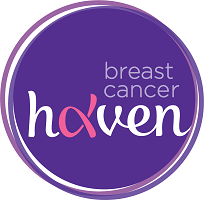 n the right nutrients to stay strong, hydrated and relieved of any soreness is essential, so you can stay focused on what is important- to live.
Breast Cancer Haven does just that, it makes sure that people are supported in every way possible to ensure a higher success rate in surviving cancer. Supplying the Bloskin Dermaspray to their centres, the only product my father tolerated on his skin during treatment, and donating part of our Bloskin Dermaspray sales to this wonderful charity is, as I said, an easy decision.
We are beyond proud and honoured to be working with Breast Cancer Haven."
Claudia Talsma- General Manager Salcura