Following the huge success of the fifth NHT Summit in October, the date has been confirmed for the 2020 offering.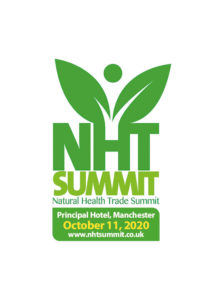 Taking place again at The Principal Hotel, in Manchester, the event will be held on October 11, with a welcome drinks reception being held the evening before.
Run in association with the National Association of Health Stores (NAHS), the one-day trade event is organised by Target Publishing, which also publishes Health Food Business magazine and is designed exclusively for independent health food retailers.
Visit www.nhtsummit.co.uk to stay updated on the developments.